Who we help
FTSE 100 and large complex multi-nationals
There's a big difference in the needs and wants of a large business to that of an SME.
And that's why one of the reasons for working with an advisor that understands the demands and challenges of a complex company is that the firm is easier to work with.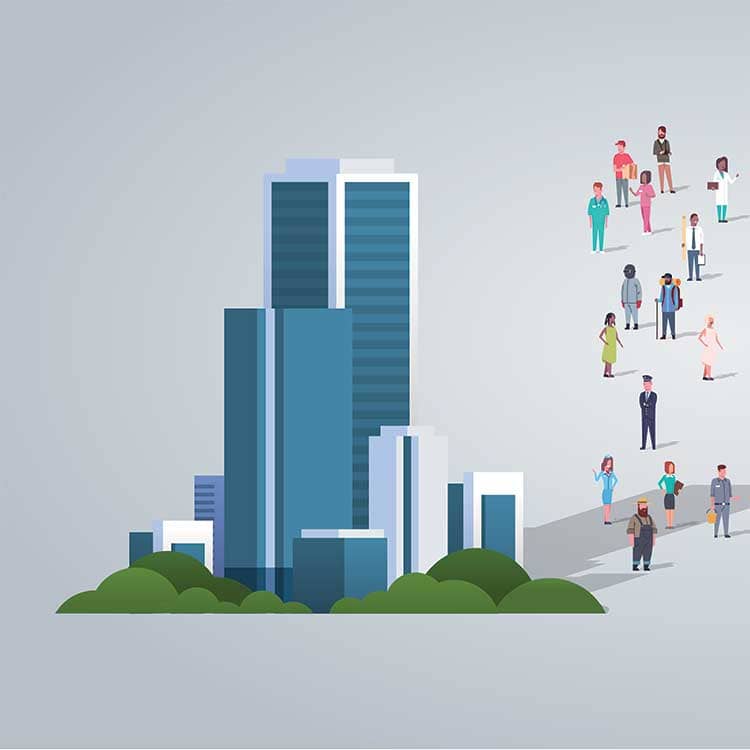 Experience
A company like yours doesn't want to have to explain the ins and outs of your business to a firm that doesn't have the experience of working with a large company.
We understand and appreciate the frustrations and challenges faced by teams, just like yours. We hear from our clients that some of the reasons they love working with us are:
A senior member of the team is always available on the end of the phone.
There is consistency over the allocated team year after year, so they don't have to explain their business every year to yet another junior member of staff (that happens with other firms).
Project management as well as centralised reporting and administrative control are all well managed.
MMP works with some of the largest firms in the tech space in the UK.
Skills
We have the skills and the know-how of how to get the best out of working across a business that has multiple sites, multiple facilities and offices, and disparate teams, some of whom may not had even the chance to meet properly.
MMP's deep knowledge of operations, finance, tax, manufacturing, ERP systems, and disparate teams all help us to make our clients lives easier.
For multiple sites we provide centralised report backs so the project team know what each plant or facility is working toward.
For a more satisfying and easier working relationship, please speak with one of our team, we are looking forward to finding out about you and your situation.
Professional Conduct in Relation to Taxation (PCRT)
MMP is a Chartered Tax Firm. It takes its PCRT responsibilities extremely seriously, and rigorously follows, respects and adheres to those principles and standards.
With all the changes in the R&D Tax landscape to combat abuse while supporting genuine innovative businesses, it is critical that you choose the right partner to work with.

"Top notch people. I've worked them since day one and would not change they're nice people and great at what they do".
Here are some numbers that back up what we do.
Number 1, that's who you are when we are working with you. Everyone, that's all the people in our tribe that love what they do so are passionate about working with you.
97 - that is the percentage level of client retention we maintain.
100 - that is the percent of effort we all put into ensuring you love working with us.
£
630
Million
benefit received by our clients.
22
years
and counting working with technology based tax reliefs.
If you would like to find why MMP is the best choice for large businesses RDEC claims, please get in touch or to speak directly and confidentially to our client service team, call us.